Conference Hubs
Keep attendees on the edge of their seat — wherever they are. Our platform brings your event to life and helps your community's research make a lasting impact.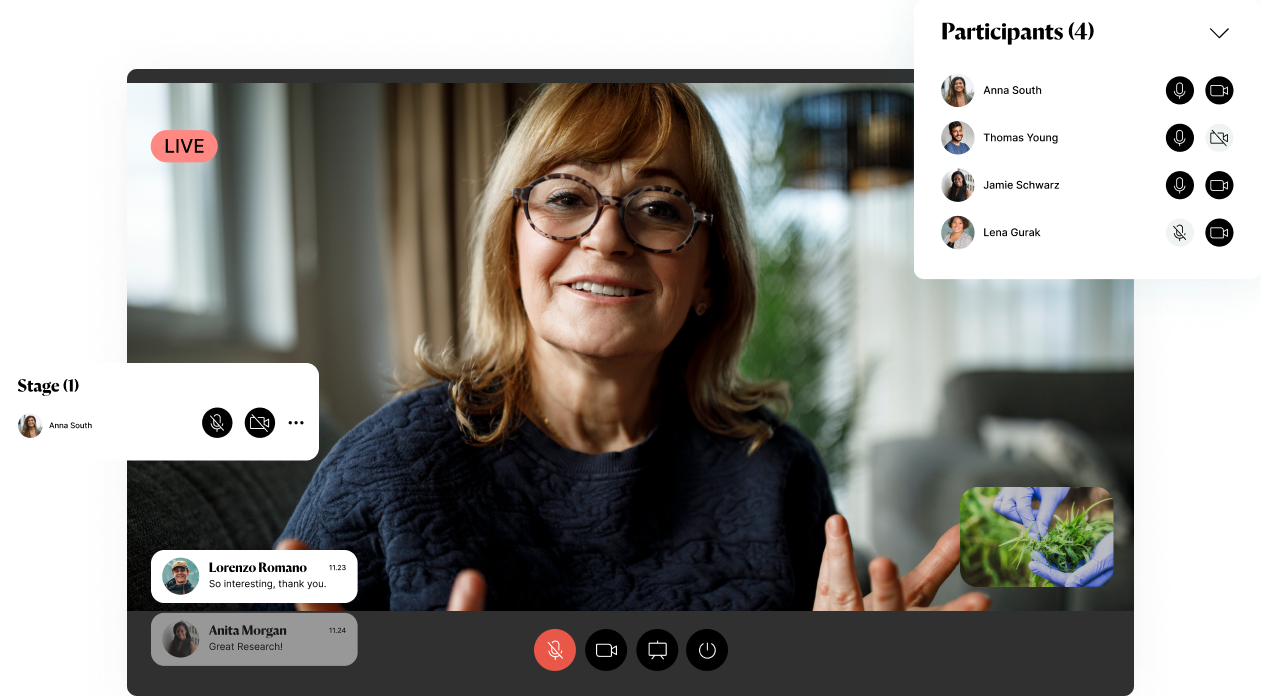 So much of your conference's success is left to chance. Until now. We've engineered a way for you to elevate cutting-edge scholarship and keep your audience coming back.
[ Live or On-Demand Video ]
Anywhere and anytime
Let attendees get immersed in real time with live access — or watch on demand — with automatic and seamless updates as your conference happens.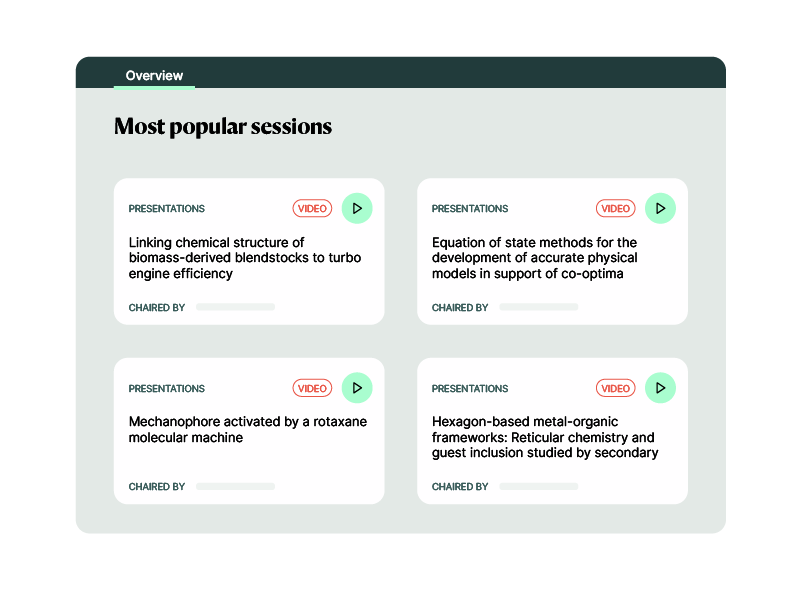 [ Virtual Networking ]
Connect and collaborate
Our sleek virtual networking rooms can hold up to 50 people and offer a convenient way to supplement face-to-face communication.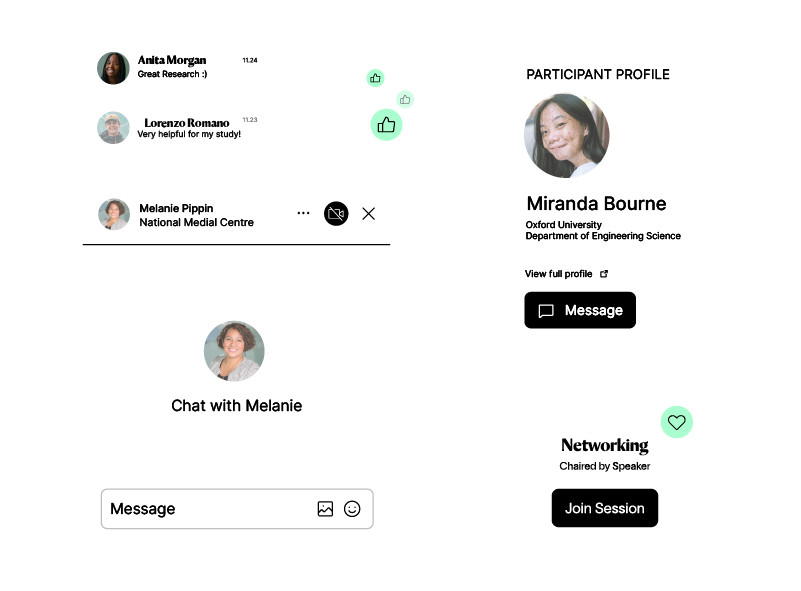 [ Exhibitor Pages ]
See and be seen
Exhibitors and sponsors can enjoy countless opportunities to showcase their brands. Great news for your attendees, great news for your partners.
[ Content Hosting ]
Make your event last
We'll host your event content online once the event is over to keep your attendees engaging with the most thought-provoking research.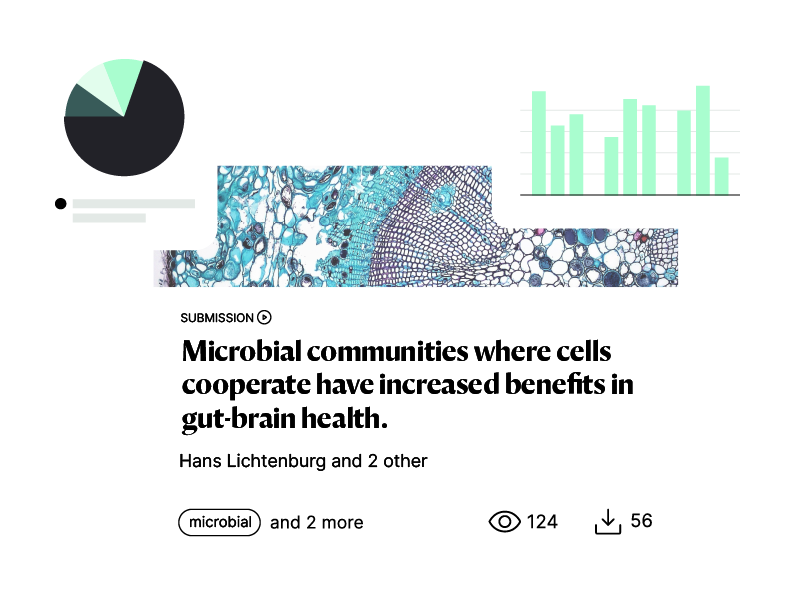 [ Administrator Controls ]
Smooth sailing
Our sophisticated backstage tools do everything from tech checks for presenters, to allowing moderators to strengthen attendee engagement by bringing audience members onto the stage. On-site support lends peace of mind for any issues.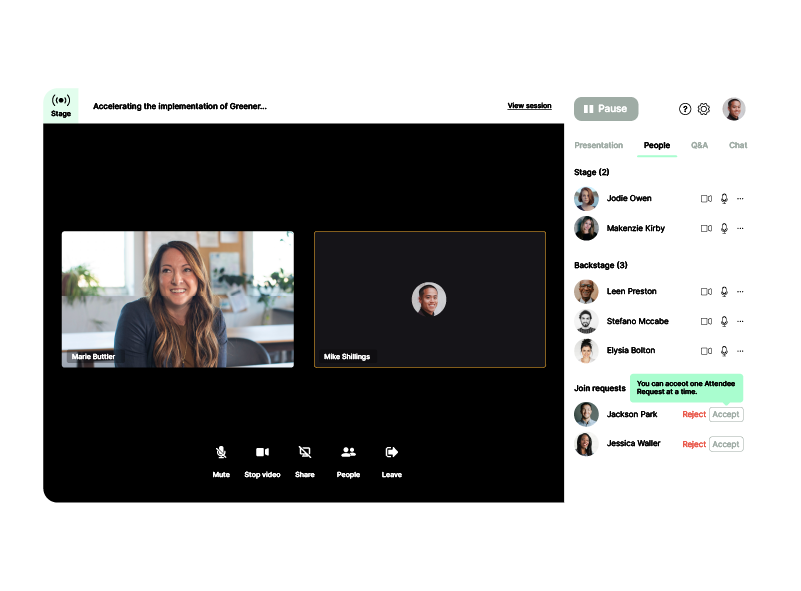 Wait, there's more...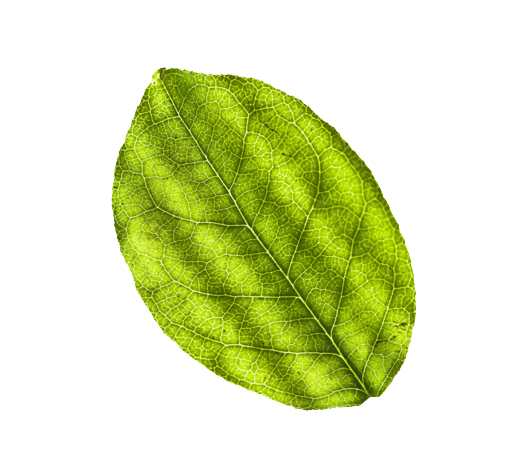 [ PEER REVIEW WORKFLOWS ]
Collect. Review. Process.
Send out a call for your community's latest research and watch the ideas flow through for any type of content.
Discover the product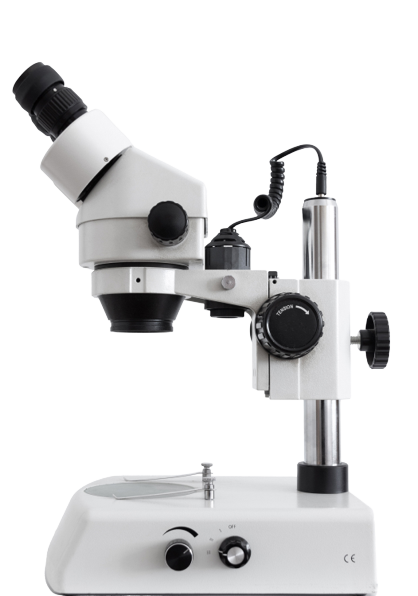 [ Research Libraries ]
Discover. Discuss. Experiment.
Create a community built on science's latest ideas from across however many conferences or disciplines you can imagine.
Discover the product