Showcase, curate, and manage access to your portfolio of research with our integrated content hosting platform.
[ Content Hosting Platform ]
More than a library
Maximize the value of your conferences by seamlessly connecting research output from events to an adaptable and scalable repository of multimedia content.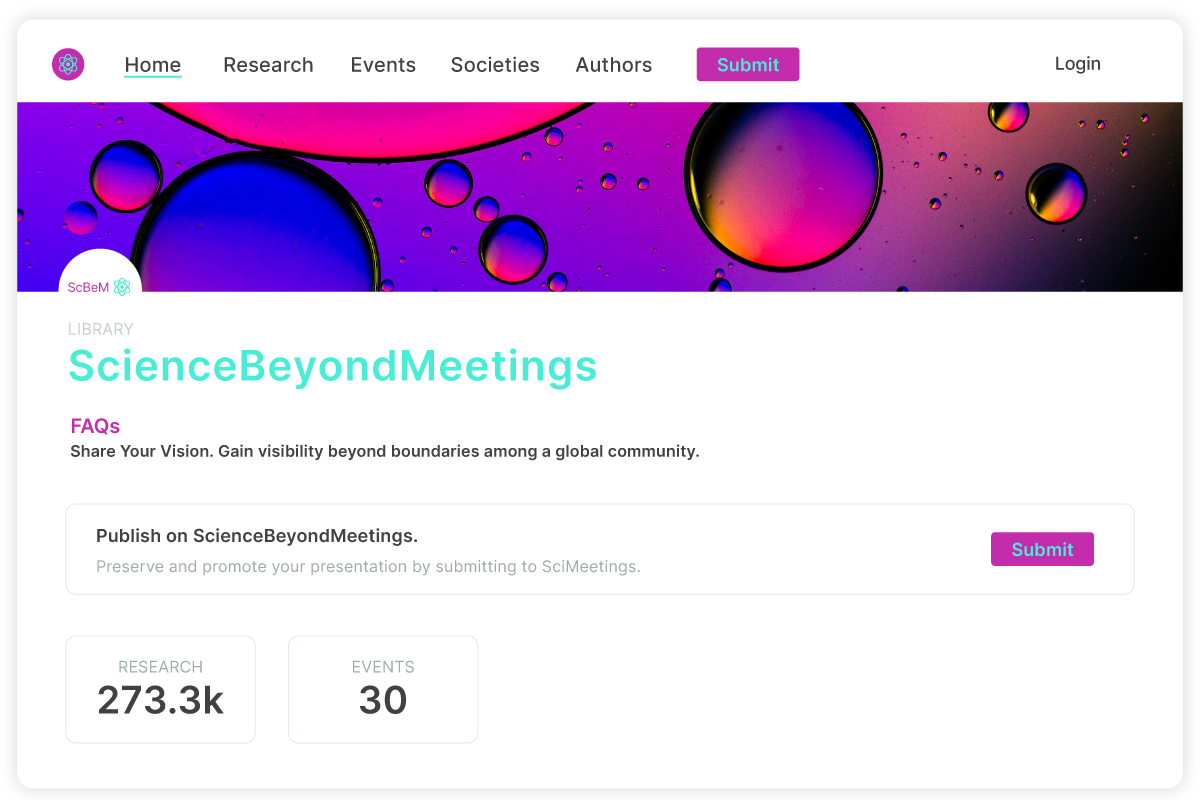 [ Discovery Tools ]
Searchable, sharable, and discoverable
Enable users to explore videos, presentations, proceedings, and so much more with rich discovery tools that provide pinpoint results. No matter the content format, your research will get the exposure it deserves.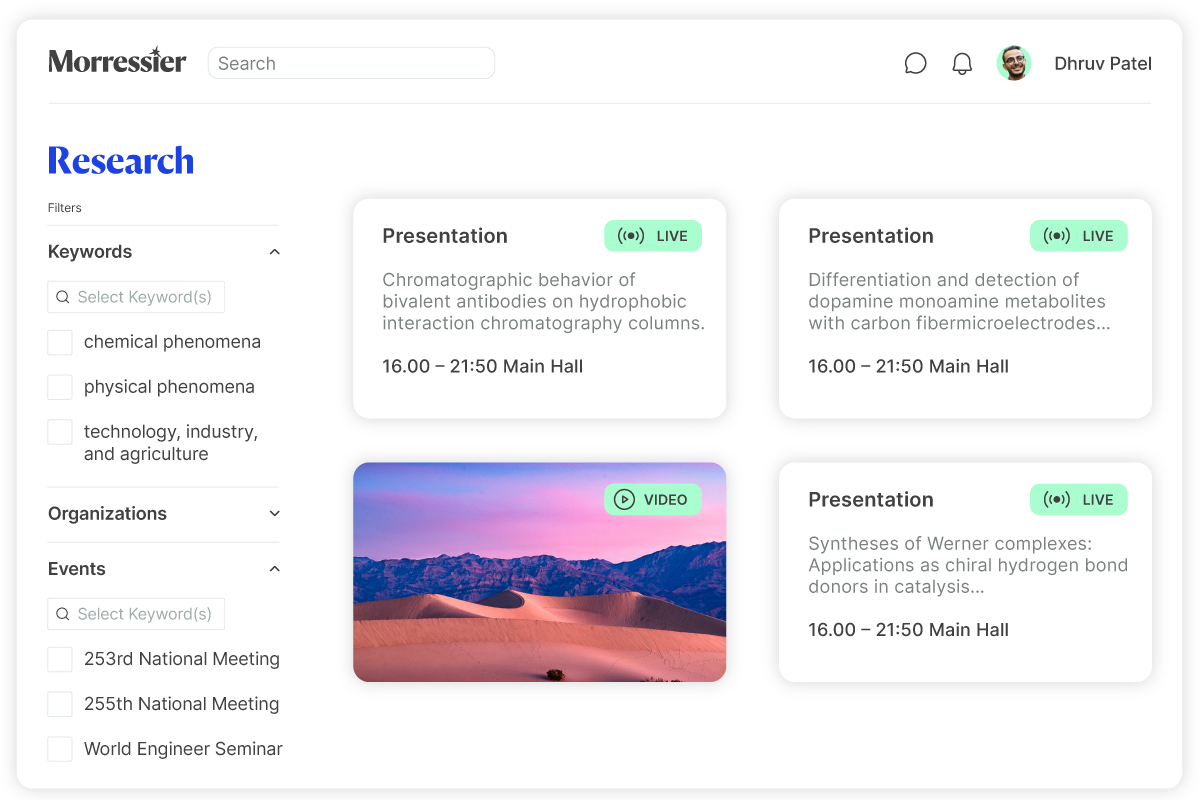 [ Library Back Office ]
Manage content with ease
Empower administrators of content libraries with a personalized space to manage their teams. Organizers can customize the arrangement and title of sections, select the filters displayed, and manage access controls.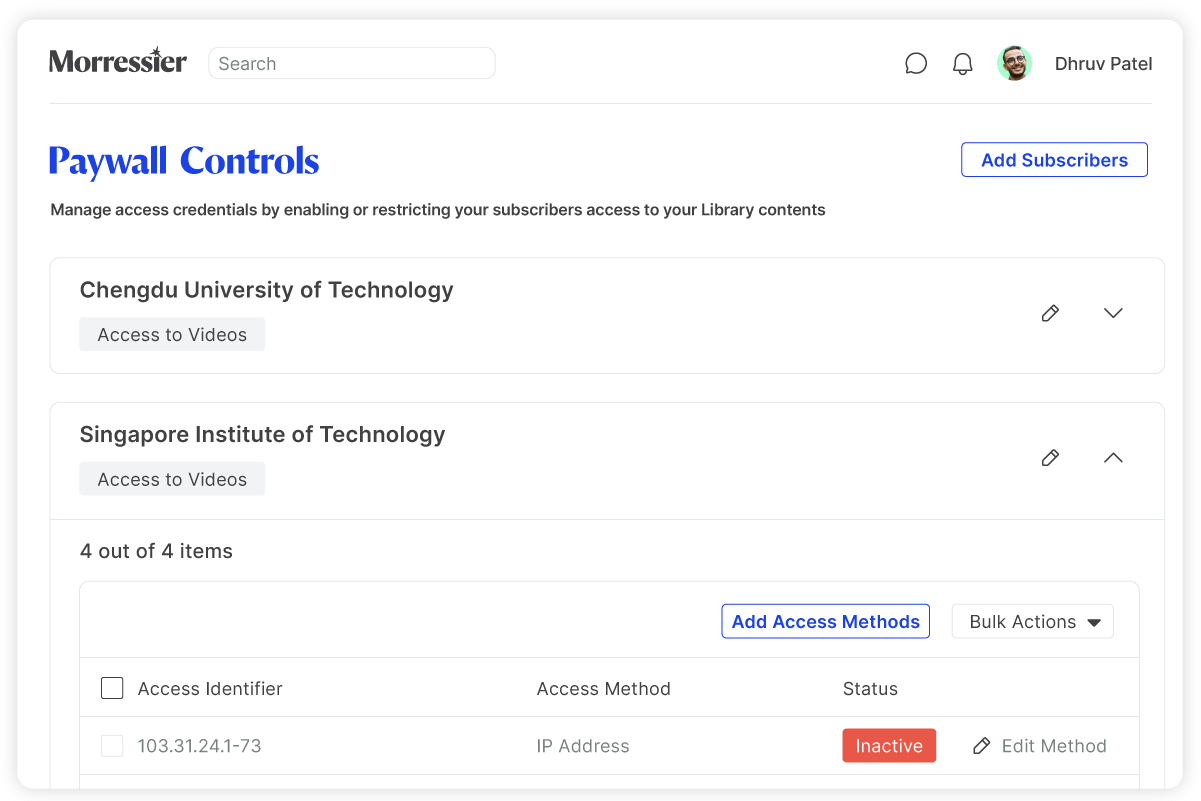 [ Monetization Testing Lab ]
Generate and expand revenue streams
Explore new business models with options for content to be offered behind paywalls, such as SSO or IP-based access. Other options are available in the form of automatic collection of digital processing charges for content hosting.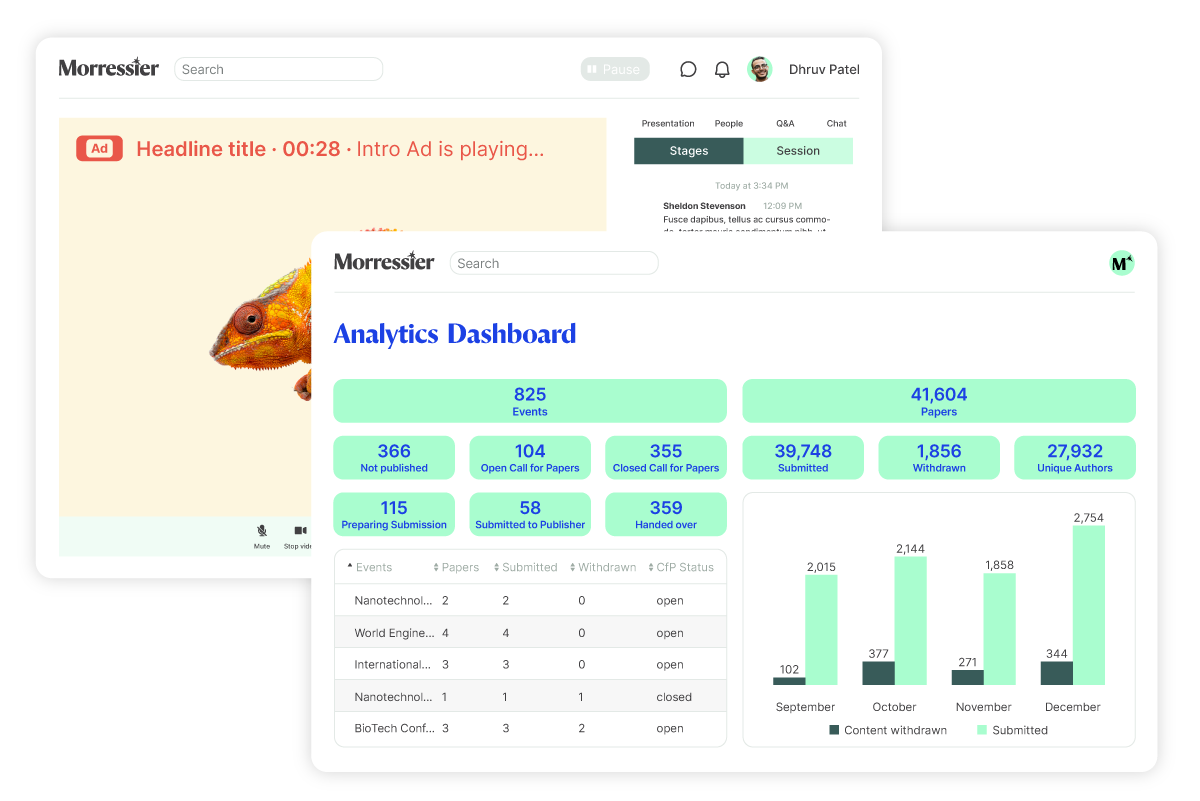 [ Researcher Networking ]
Cultivate community
Foster collaboration across disciplines with a forum to promote open calls for submissions, facilitate discussions between authors on content pieces, and authenticate profiles, so authors get the recognition they deserve.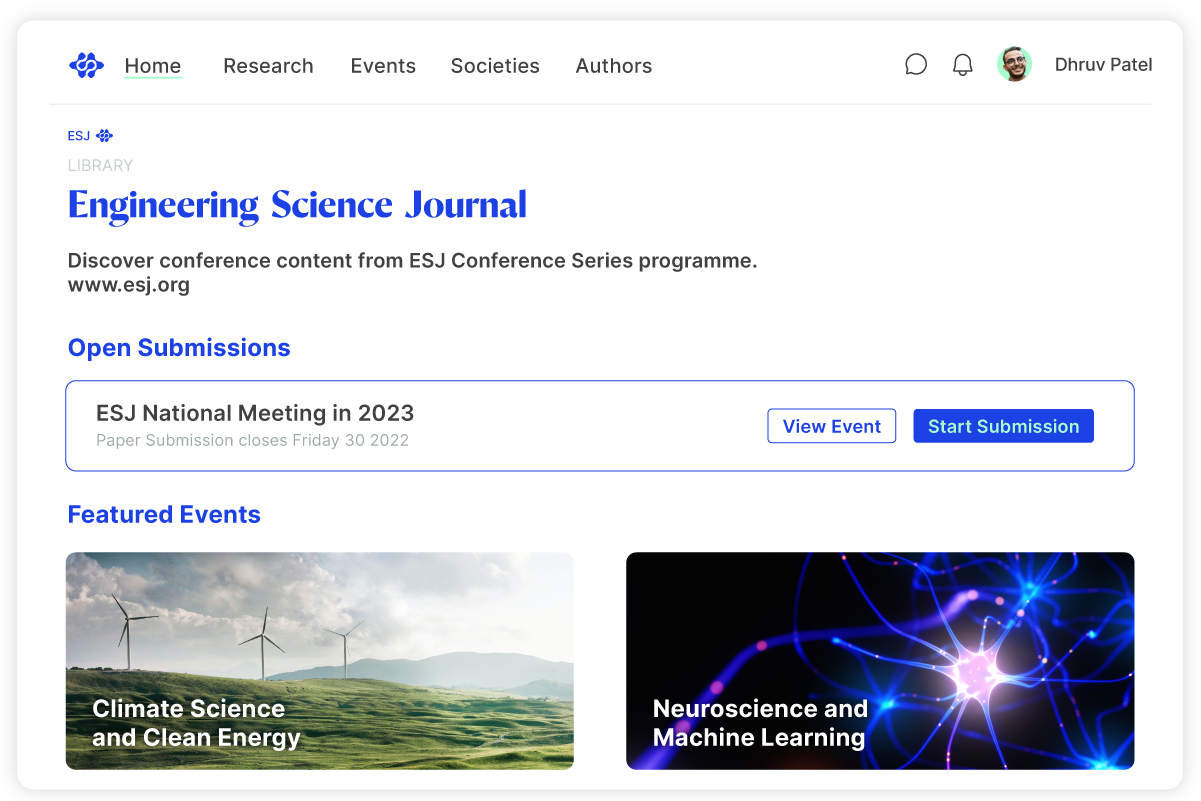 Wait, there's more...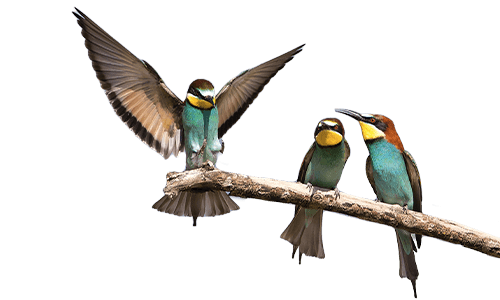 [ Virtual & Hybrid Conferences ]
Engage your community
Simple and flexible event set-up with a seamless connection to Peer Review Workflows
Discover the product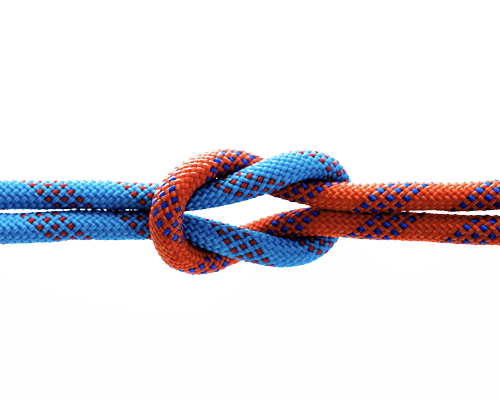 [ Peer Review Workflows ]
Your workflow, one browser
A comprehensive workflow solution with efficient and configurable tools to accelerate discovery
Discover the product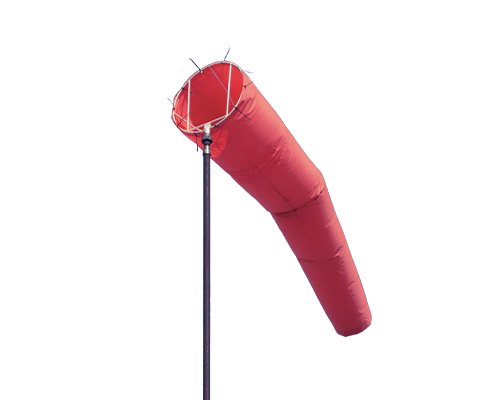 [ Integrity Checks ]
Embedded at every stage
Advanced detection of identify fraud, plagiarism, and conflicts of interest
Discover the product