Speed up your workflows with intuitive research management tools to collect, review, and share all your submissions, regardless of the format.
[ Smart Automations ]
Research made simple
Save time with scalable peer review tools to auto-assign reviewers and automate emails for submission invitations, review requests, and decision notifications.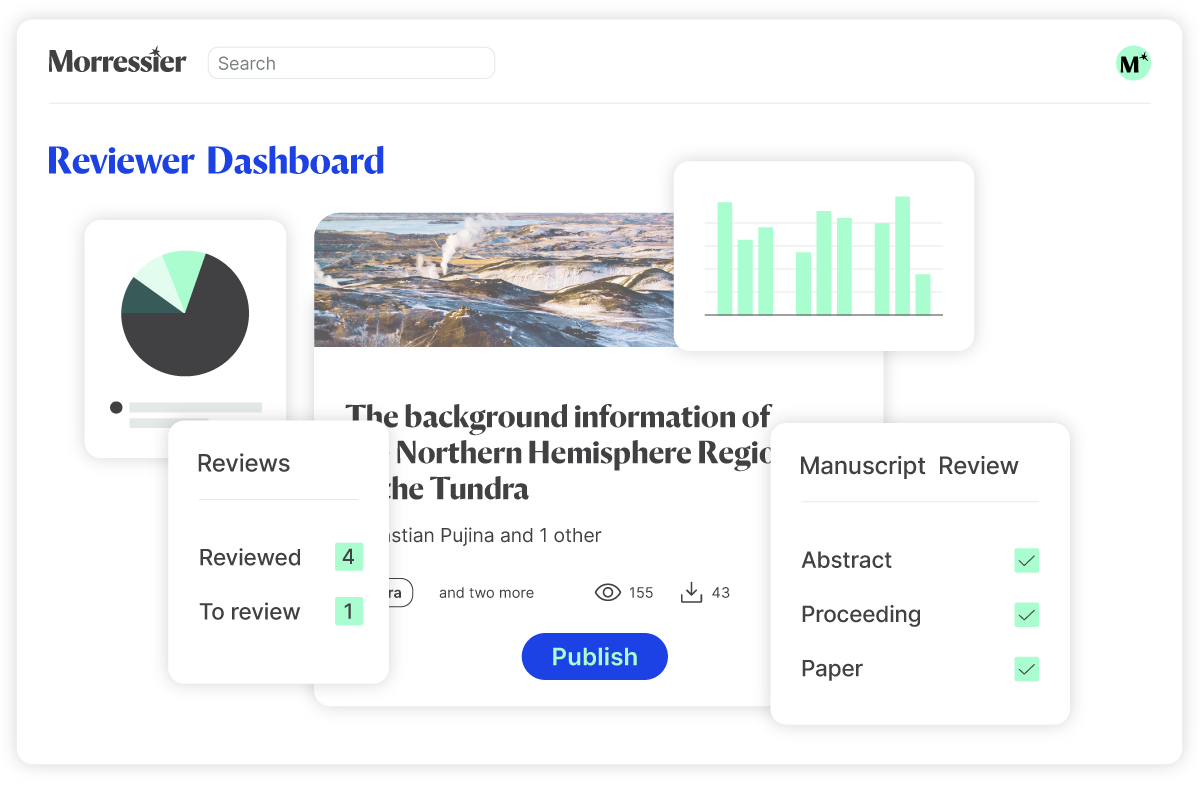 [ End-to-End Solution ]
Eliminate managing multiple vendors
Integrate abstract, poster and presentation management, conferences, manuscripts, and proceedings management into one solution.
[ Configurable Workflows ]
Personalize for your team's needs
Reduce the administrative burdens of peer review with flexible options such as different peer review modes, customizable email messaging and branding, your specific T&C, and more.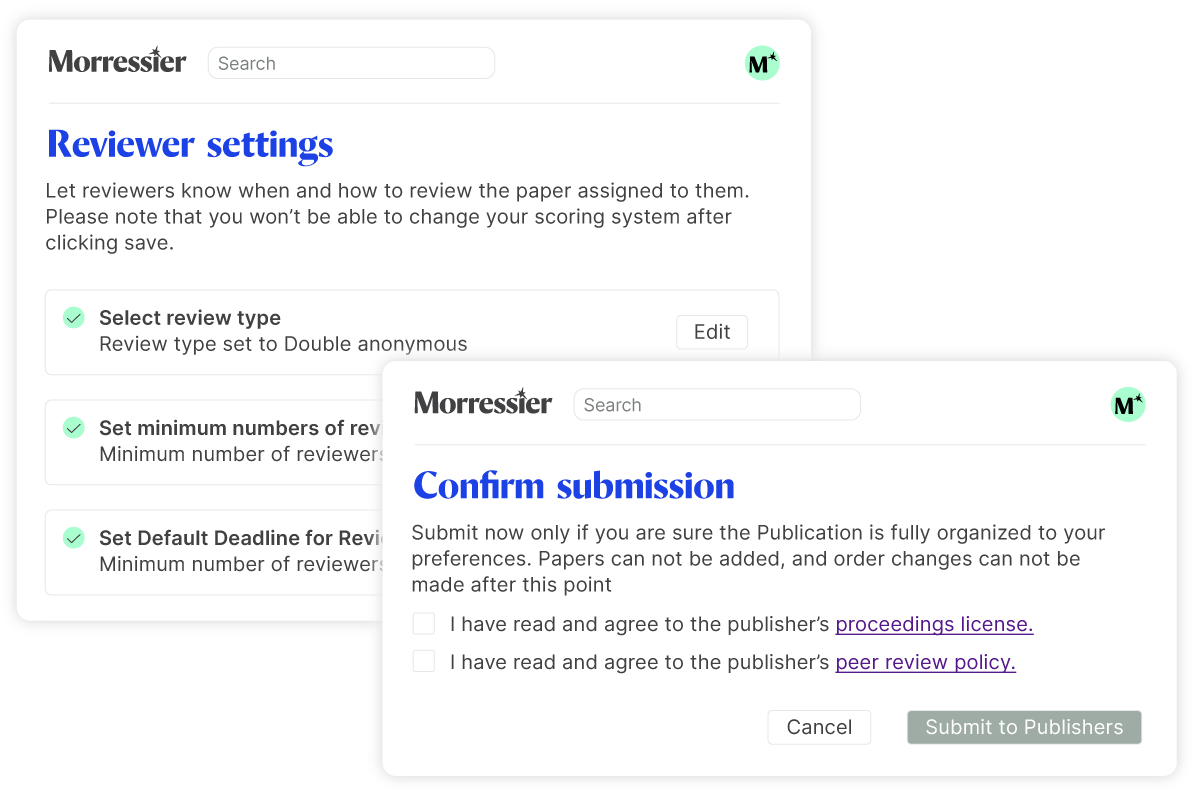 [ Embedded Integrity Checks ]
Protect your reputation
Detect plagiarism, fraud, conflicts of interest, citation manipulation and more with automated integrity checks.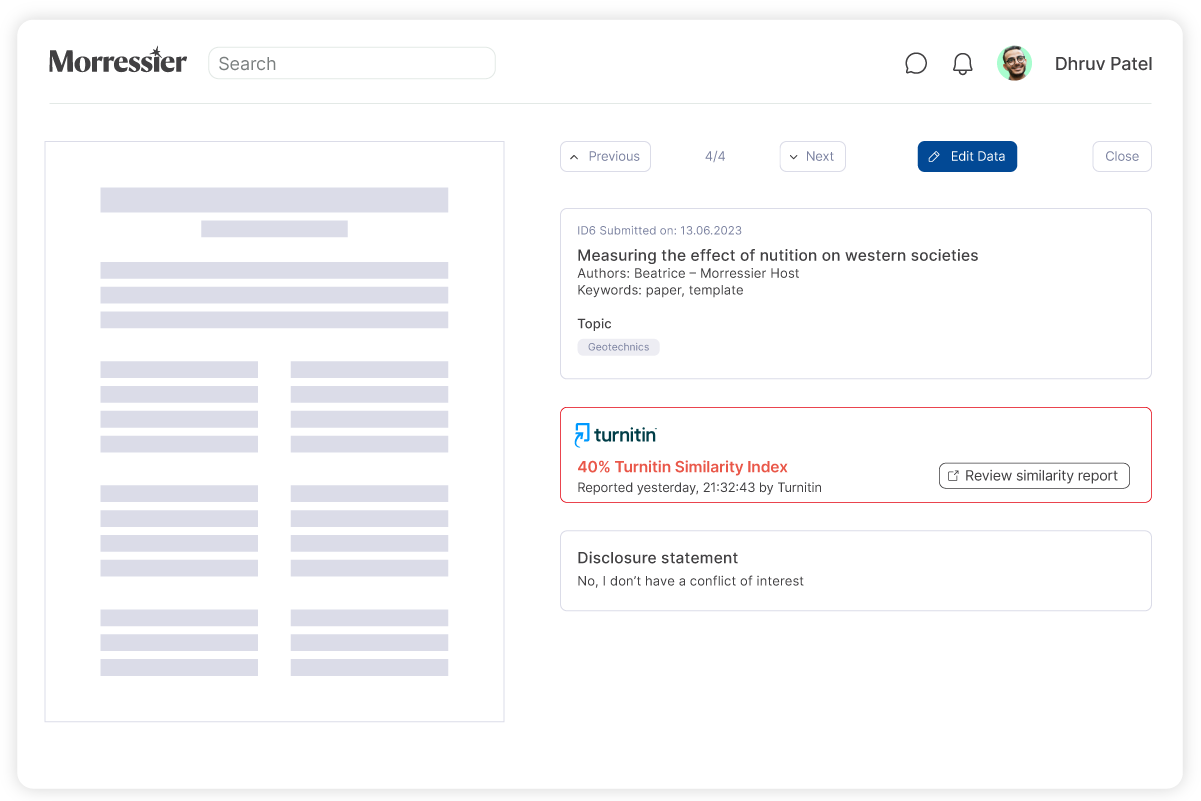 [ Data Backed Decisions ]
Take user experience to the next level
Our data reporting module allows for data-driven insights to improve user experience with 360° visibility of platform usage and data collection at every user interaction.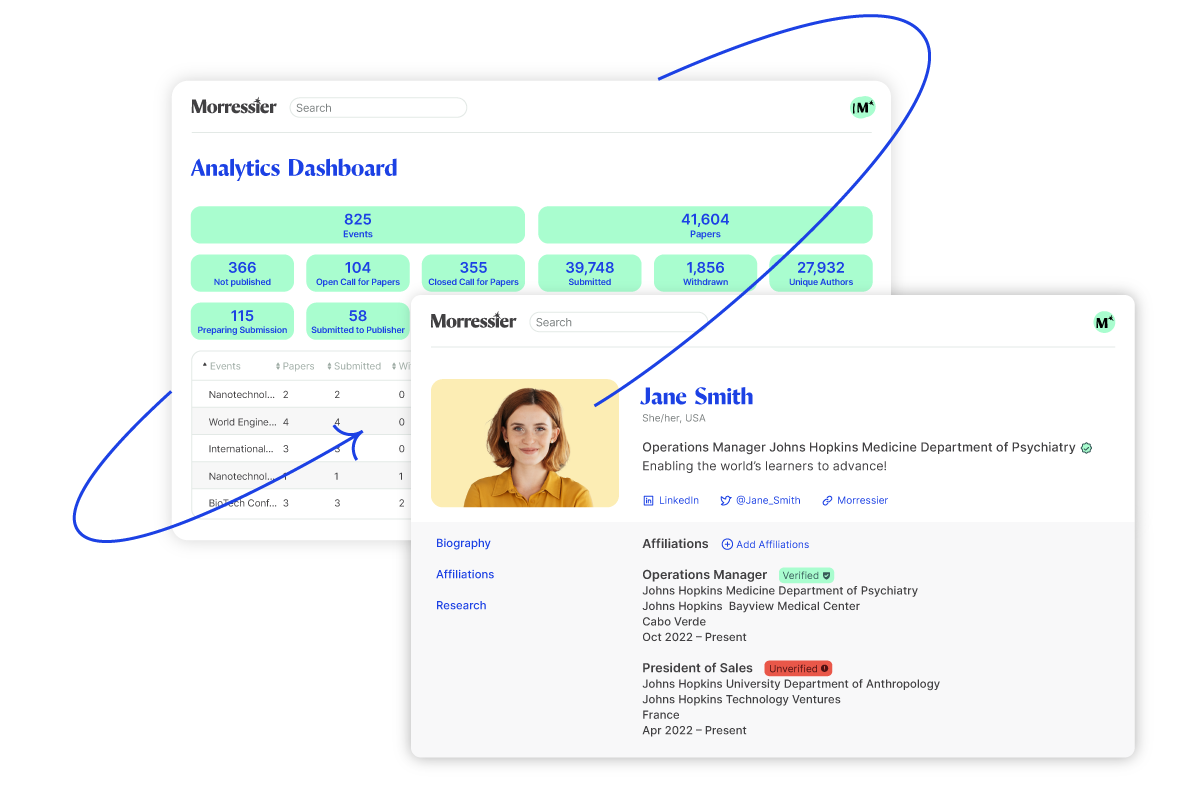 Wait, there's more...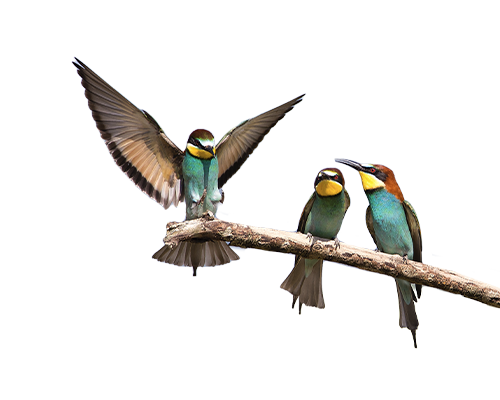 [ Event Manager ]
Engage your community
A simple and flexible event set-up with a seamless connection to Peer Review Workflows
Discover the product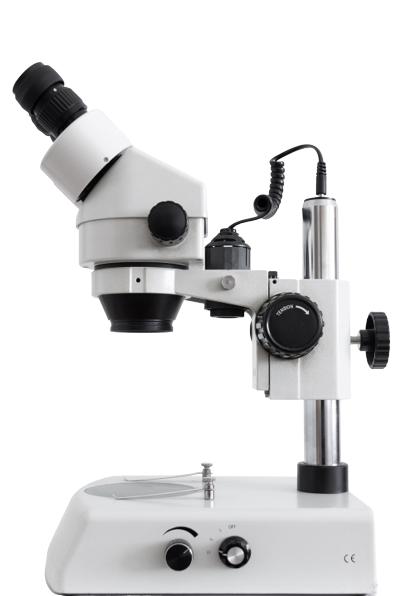 [ Library Manager ]
Expand value of content
A fully discoverable repository of multimedia content curated from events
Discover the product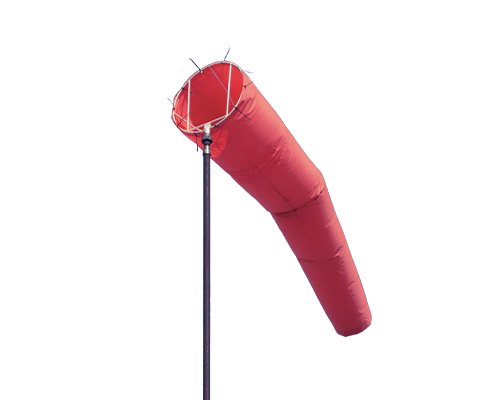 [ Integrity Manager ]
Embedded at every stage
Advanced detection of identify fraud, plagiarism, and conflicts of interest
Discover the product